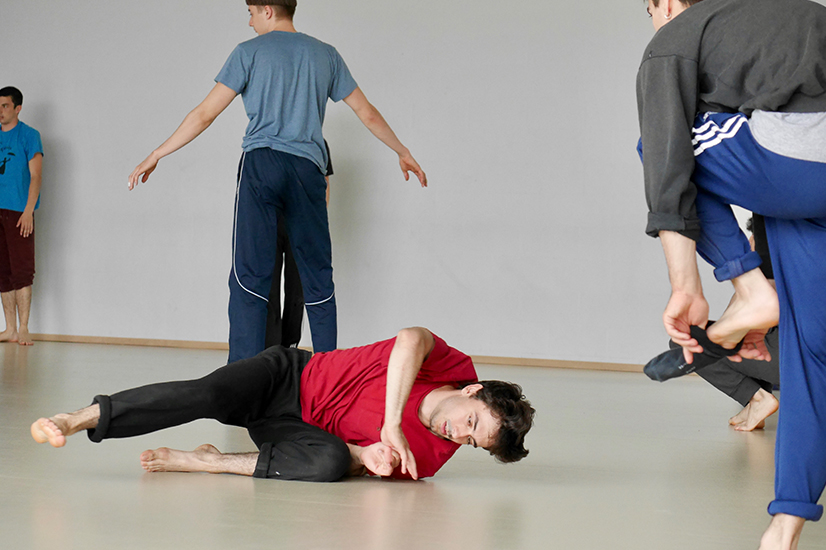 Humanities and circus programmes
Very few candidates from our Wallonia-Brussels Community audition for and are accepted by ÉSAC and other major circus schools offering bachelor's degrees. The ÉSAC community is essentially made up of students from Europe and South and North America. Although there is a fantastic network of recreational schools, the fédécirque, which reflects the growing fascination with circus among children as well as teenagers and adults, it became clear that there was a need for a comprehensive educational pathway. 
While recreational programmes offer large numbers of people a taste for circus arts, there is a huge leap between that and the level expected of a higher education establishment, which bridges the gap between circus arts and humanities, and provides the preparatory training required.
ÉSAC has organised meetings with people active in the circus world, recreational schools and secondary schools, in order to reflect on the content of the curriculum and the associated information. Qualifications awarded by secondary schools ("humanités") and higher education establishments ("agrégation") come under the remit of different government departments,, and they need a coherent vision to be of any benefit to the circus world.
The Education Minister, Marie-Martine Schyns, has given the green light to opening up circus options in the technical and artistic sectors.
Sector 6: Applied Arts D2TTr and D3TTr Circus Arts R2.
Sector 10. Fine Arts, D2ATr and D3ATr Circus Arts R2, at 2nd and 3rd Transition levels.
This means that humanities with a circus option has been available as an option in the Wallonia-Brussels Federation since the beginning of the 2019 academic year.
ÉSAC is proud to have worked with many different partners in the leisure, culture and education sectors on this, and will continue to offer the benefits of its expertise so that institutions can prepare their frameworks promptly. Do you have a bachelor's degree in circus arts and would now like to teach your art in the Walloon-Brussels Federation? You will need a teaching qualification.