Prerequisites
Candidates must already have a solid base in the circus specialty that they are applying to study. Because the training of a circus degree programme is much more demanding than for recreational training, we strongly recommend that students attend a preparatory circus course before applying. Although we accept students from a wide variety of backgrounds, they must be physically extremely fit, have good acrobatic ability and a curious, open-minded approach to the arts. Experience of performing and music are significant advantages. All circus disciplines are taught at ÉSAC, with the exception of the flying trapeze. If candidates audition as a group for a particular circus art, they must specify the status of the other members of the group. It is not unheard of for duos or groups to be formed for the entrance exam, but as these relationships can be fragile, ÉSAC will assess the potential risks of such an undertaking.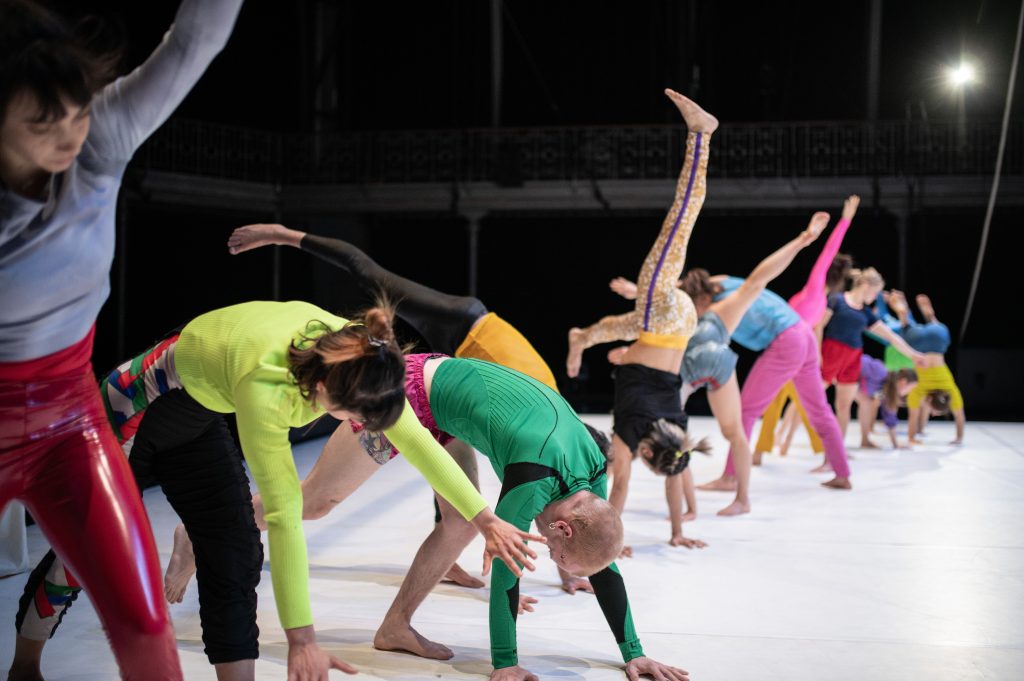 As it is very difficult to change course mid-way through the programme, groups admitted to ÉSAC will stay together at least until they have graduated. Given the specific demands of circus training, it is best to apply before you turn 23. Knowledge of the French language is not a prerequisite for taking the entrance exam.
Admission tests
Applications for 2024 will open on January 1, 2024.
The 2024 selection tests will take place via analysis of the file with videos, followed for the pre-selected, by three days of test in circus arts, dance, acting, specific physical preparation, as well as an interview.
If you have any questions or comments about any administrative or "technical" issues, please use this email address: admissions.2024@esac.be Please specify the subject of your request in the subject line.
No later than 12pm (noon) on 14 March 2024, candidates must send their full application in a single message by email to admissions.2024@esac.be
IMPORTANT: If an application is late or incomplete it will not be considered. Documents must be PDFs and photos must be JPGs.
This application pack must include:
The registration form (downloadable here from January 2024)
A CV
A covering letter explaining why you would like to study this course.
Video capsules presenting technical and artistic gestures (for more information see below).
A recent colour passport photo (jpg).
A photocopy of your valid identity card or passport.
A copy of your higher secondary education qualifications (CESS or BAC equivalent), which must be accompanied by your transcript. If admitted, you must come to the final exams with these 2 documents in ORIGINAL form.
A birth certificate issued by the competent authority.
A medical certificate confirming that you are physically fit enough to practise circus arts dated within the last 3 months.
For candidates from outside Europe: a certificate of good conduct or a criminal record certificate issued by your home country.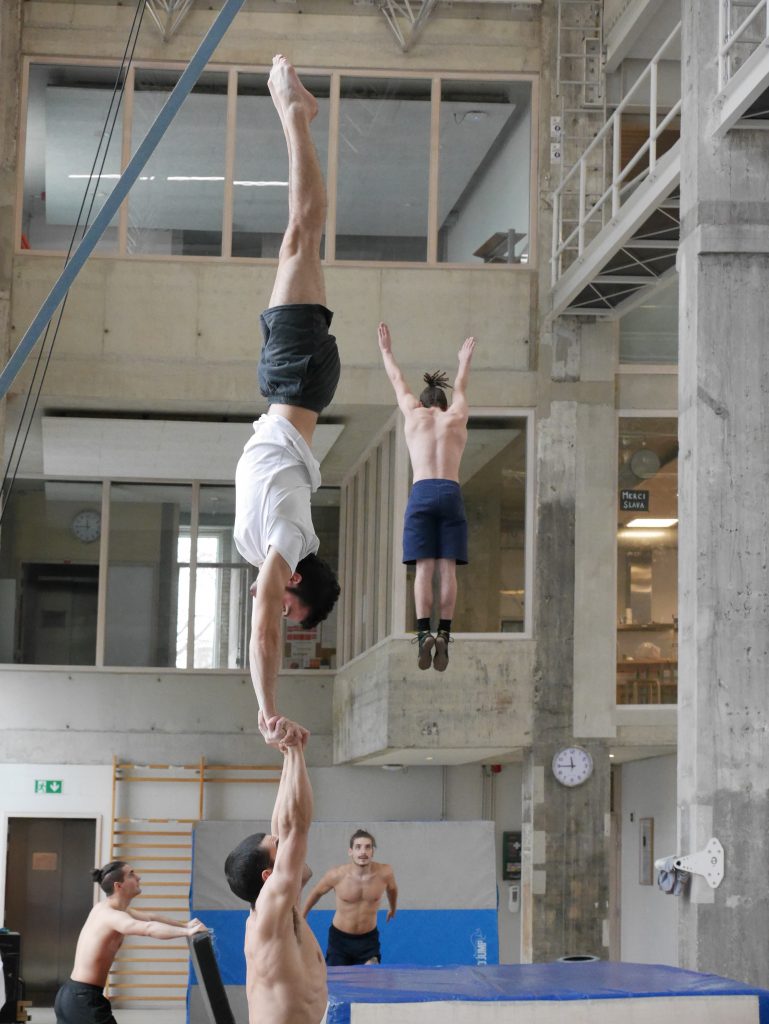 Timetable for admissions (Belgian time – GMT +2)

Submission of applications and videos: submission of the full application in a single message no later than 14 March 2024 at 12pm (noon) by email via admissions.2024@esac.be.
Pre-selection announced by email: Friday 19 April 2024.

Content of the videos (to be confirmed)

All videos must be copyright free (Vimeo or YouTube – password "auditions2024"). The 4 videos must be split from each other, not combined into a single video.

1 // Circus Arts video:

Act or extract from acts (max. 3 mins)
Technical presentation: Compilation of filmed excerpts of the technical work you have mastered and in the circus art specialty for which you are applying. Please use your most recent work (max. 2 mins)
For candidates applying for "handstand": A handstand with the 3 gaps (anteroposterior and facial): demo video here, plus a lateral flexion balance: demo video here.

2 // Floor Acrobatics video:

A number of acrobatic sequences to be performed on a mat (or other surface) made up of at least 4 elements (1 min. max)
One example of "non-gymnastic" acrobatics performed on a hard floor. Avoid movements and landings where you hit the ground (1 min. max)
A handstand holding your alignment for 10 seconds without moving
3 handstand positions (free)
Shoulder flex: backbend (passive – active) and retroversion (in a sitting position, slide your hands as far back as possible keeping your arms parallel)

3 // Specific Physical Training Video:

See the demonstration video by clicking here. The number of repetitions or the duration of each exercise is specified on the video, pay attention to it.

4 // Acting video:

Acting: We are looking for open, receptive, dynamic and creative individuals who are prepared to step outside their comfort zone. We give you carte blanche to do whatever you like, with no apparatus and without using any video editing tricks.Do something that will make us want to meet you! (2 min. max)
Dance: Solo dance/movement style of your choice (e.g. contemporary, classical, break dancing, hip-hop, etc.), with no apparatus (+/- 2 min.)

For pre-selected candidates:

Be available for the final exams on school grounds, the week of June 24 to 27, 2024.
Present yourself in possession of the originals of your upper secondary education qualification (CESS or BAC equivalent) accompanied by your transcript.
The final selections will assess your practices in circus arts, acrobatics, dance, acting and interpretation, and specific physical preparation; followed by an interview.
The results will be announced by email on 27 of june 2024, in the afternoon. 
Candidates who have been accepted and who have obtained their secondary school qualification (BAC) outside Belgium will have to pay for the equivalence statement for their qualification fees on the same day of the results.

Information about the language of study in Esac

It is important to remember that ÉSAC is a French-speaking establishment that is subsidised by Belgium's French-speaking Community. Training is delivered in French.

The practical and theoretical exams (both oral and written) are in French.

Candidates who would like to join our programme must take the necessary steps to learn and master the French language sufficiently and as quickly as possible, as of summer 2024 (online courses, intensive courses etc.).